Olympos antique city: The Lycian city is a 15 minute walk away. For a time it was under pirate's domination and then occupied by the Roman Isouricus . At this time it was a rich harbour city. A theatre, antique tombs, a bridge, baths, a temple, an agora and acropolys are what remains today. Please drink the cold spring water which you will find refreshing in several places amongst the ruins.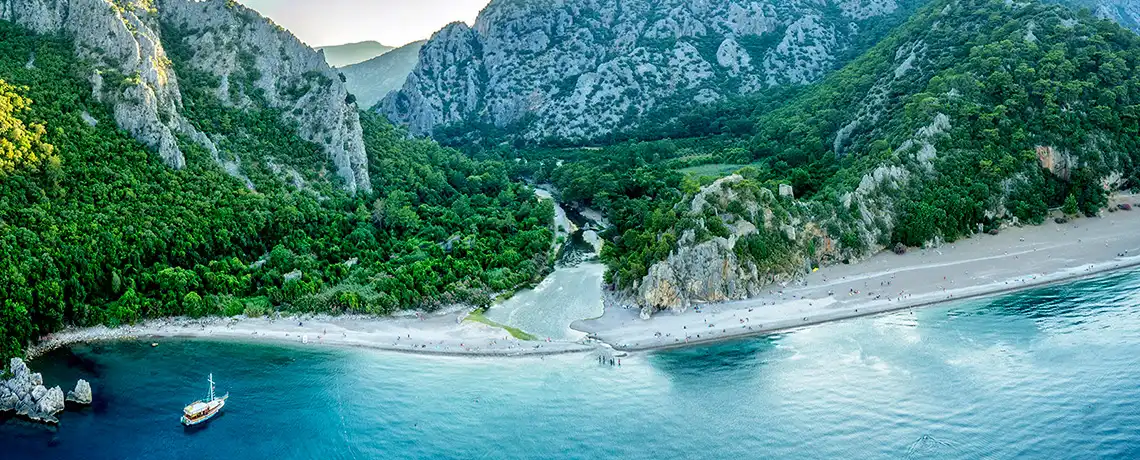 YANARTAŞ (Chimera): The myth of Chimera is a fire breathing monster, with a lion's head, goat's body,and a serpent's tail. Bellepheron, a greek adonis, fought and killed him. It is said that the last flames from the chimera's mouth, breathed as it was killed by Bellerophon, live on…… The Enternal Flames…. In reality, it is caused by slow-seeping natural gas that springs from the ground on mount Olympos, about 200m above sea level. The Chimera is 40 minutes walk from our pension.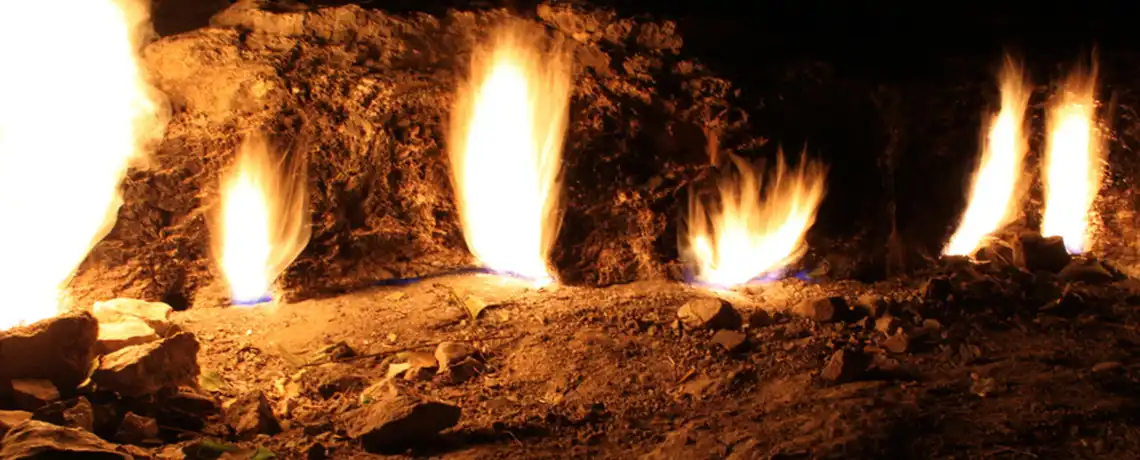 PHASELIS: Phaselis is 20 km from Çıralı village. It was built by Rodos knights in about 693 B.C It is an ancient harbour city, covered with pine trees, with ancient walls that resisted the pirates attacks. It is well worth seeing the ruins of water arches, harbour street, Hadrian gate, and the antique theatre. It is a truly natural, beautiful place.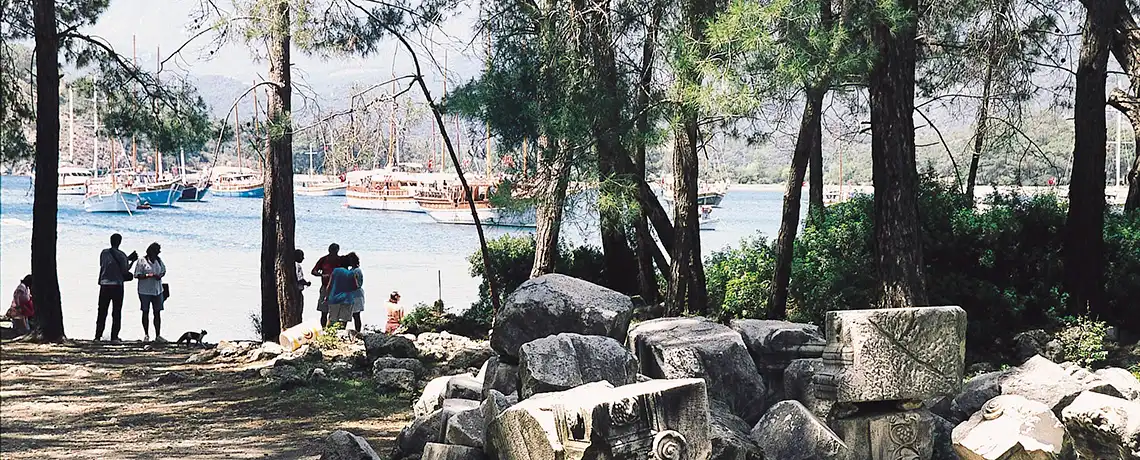 ULUPINAR: There are many restaurants in Ulupınar, where you can eat under huge plane trees, listening to the ıce cold waterfalls flowing beside you. All kinds of food are avaiable, but the speciality is fresh trout.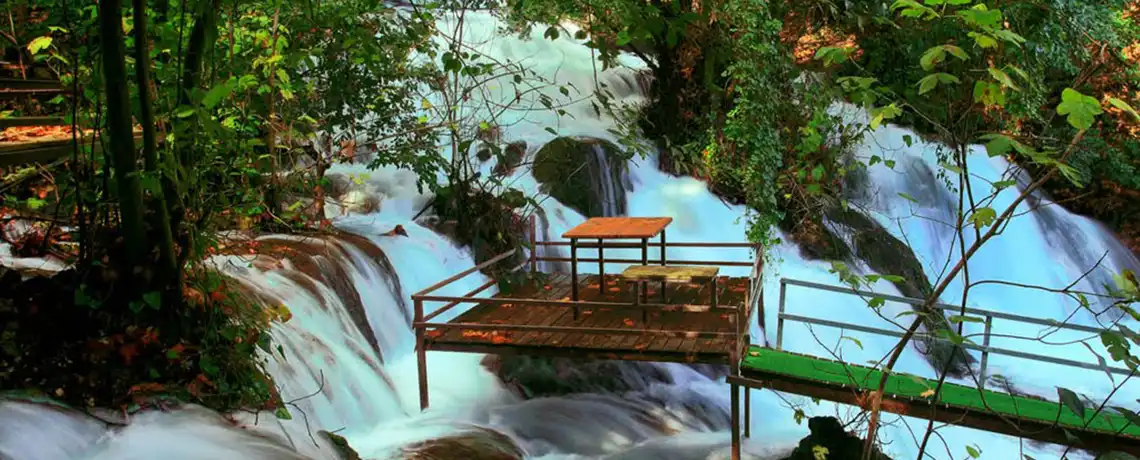 BOAT TOURS: Boat tours are avaiable daily, to visit the beautiful hidden bays, unreachable by car along the coast. Lunch is included, and there are several stops for swimming in the crystal-clear water. Also, evening moonlight boat trips can be arranged for you .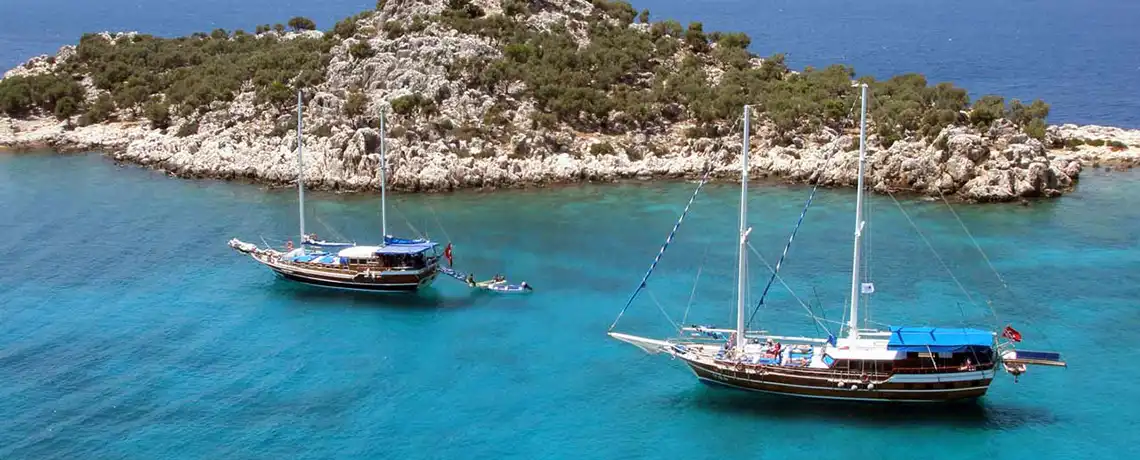 Tekne turlarını eğlence ve romantizme dönüştürmek isteyenlerin ise gece 12 den sonra düzenlenen mehtap turlarına katılmak için grubunu grup rezervasyon yaptırması yeterlidir.
ENTERTAINTMENT (BAR -DISCO): Olympos is a 25 mimute walk along the beach from Çıralı. Here, there are many bars and cafés, and a disco. Olympos is famous for it's wooden tree houses. People of all age groups can find somewhere to suit them. Kemer is 40 km away and there is a busy nightclub life there. Çıralı has all sorts of other activites. Jeep safari, nature walking tours, bicycle riding, and camel tours.